Where's all my MomEASE At?
Step into who you were meant to be!
with Markeisha
Because Momming isn't meant to be done alone.
You Deserve to be in Control of your Motherhood Journey!


You get a lot of advice from professionals about how to parent your child. But here's the thing: you know your child better than anyone else.

Constantly receiving advice and guidance from professionals - doctors, therapists, educators, and more. And while these experts certainly have valuable insights and knowledge, it's important to remember that you are the one who knows your child best.

No one else understands your child's unique strengths, challenges, and needs like you do. And no one else has the same deep, unconditional love and commitment to your child's well-being that you do.
As an experienced early childhood special education teacher, certified Jai Parent Coach, and mother to 4 children, with my youngest being autistic, I have been an active and informed advocate in my son's journey.
My commitment to providing resources and guidance has been informed by 11 years as a special education teacher and 5 years as a University Supervisor guiding student interns in best practices for seeing the whole child and engaging families in special education.
My combined experience professionally and personally in all areas gives me a well-rounded view on providing the best experience for neurodivergent children and their families.
Read my story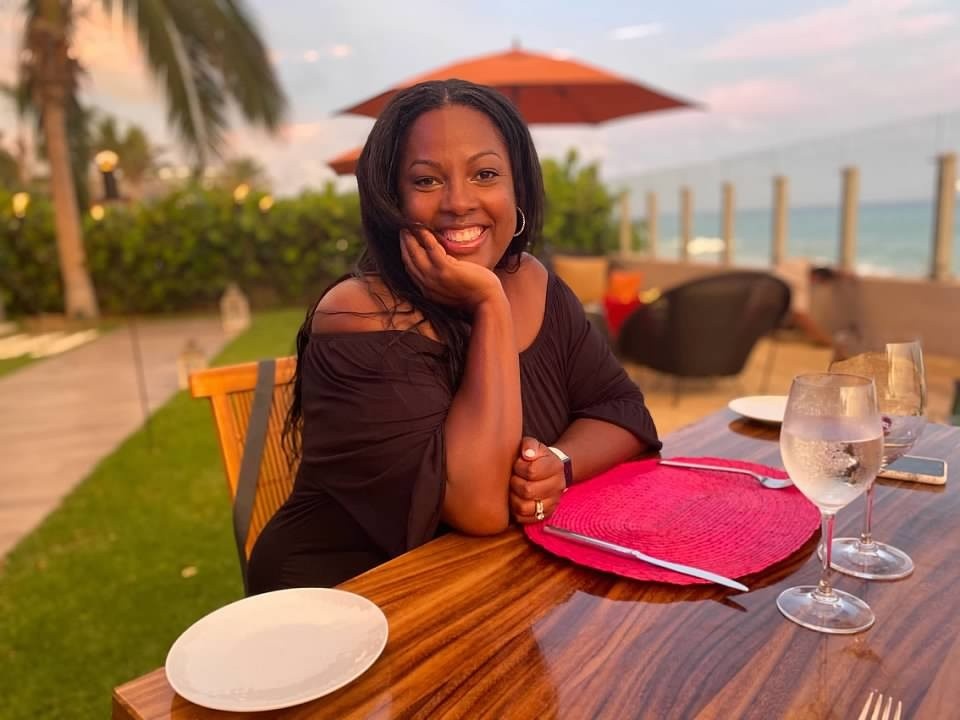 "Markeisha Hall was a game-changer for me and my son. Her PEP Squad mini trainings were incredibly useful in helping me better understand my son's IEP and how to advocate for his needs. With her guidance, my son is now thriving in school, and I feel like a more confident and effective advocate for him. I highly recommend Markeisha to any parent who needs support navigating the world of special education."
I am a mom of three, and my youngest child has autism. I know firsthand how difficult it can be to manage the behavior and emotions of multiple children, especially when one has unique needs.
I appreciated most was Markeisha's expertise in working with families of children with autism. She understands the unique challenges and provided me with tailored solutions that were effective for my child with autism. I now feel more confident as a mom.
Get started with one of my Signature Programs
MomEASE Method-Self Paced
The Momease Method is designed to equip and empower moms raising kids with disabilities to make positive changes to their life and parenting skills. Through three distinct and progressive phases, moms are able to customize their journey and easily access all the information, strategies and support they need.
Phase 1: IEP Made Ease
In this phase, Moms learn about how to successfully navigate the Individual Education Program (IEP) process for their children with disabilities.
Phase 2: Parenting Made Ease
In this phase, Moms are taught about evidence-based strategies that can be used to increase positive parent-child interaction, communication and attachment.
Phase 3: Me Time Made Ease
In the final phase, Moms are taught self-care and self-reflection techniques.
When moms complete each of the phases of the Momease Method, they will receive a Certificate of Completion, which serves as recognition of their success and effort.
Coming Soon
Phase 1 and 2 are already completed and have been tested... be one of the first mommas to complete all 3 phases.
MomEASE Method + Mentorship
Everything in the MomEASE Method plus:
*Pep Squad Access VIP
*12 Week Transformational Parenting Course
*1:1 Coaching Calls with Markeisha
Apply Here
MomEASE Making Money
Now there are plenty of "experts" with courses, classes, workbooks, etc. but without the lived experience you have.
This ultimate mini course can turn your knowledge into a profitable income for your family? By guiding you through the process of identifying your unique skills and strengths, and teach you how to monetize them. You'll also learn how to build a brand, create a following, and market yourself to potential clients.
But that's not all - our course includes other easy side hustle ideas that you can start implementing right away to bring in extra income. Don't wait, enroll now and start turning what you know into profit!
It's Your Time Momma
Well Almost, join the waitlist mkay'
Stay Connected

Get resources, motivation, and guided activities delivered to your inbox: